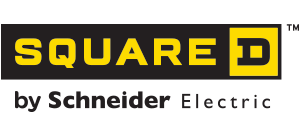 Challenge
Getting the attention of busy, overworked electrical contractors is difficult enough. Getting them excited about a new product and to change purchase habits? You can pretty much forget it. We needed to lure new electrical contractors from competitors while building awareness for Square D's new Plug-on Neutral electrical products that prevent arc flashes and save significant time, labor and money.
Opportunity
Knowing promotions can drive sales, we created a reason for contractors to consider changing their usual purchasing habits and brand loyalties. To make it more memorable and drive traffic to distributors, we built it around a fun, educational theme.
Square D Plug-on Neutral load centers and circuit breakers save lives, time and money, so we developed a superhero themed promotion featuring Captain QO (a supersized circuit breaker) and his sidekick, both with time-saving superpower speed and electrical fire prevention features. As spokesmen for the brand, they communicated the message across all campaign platforms from comic books and live demos to a national Ford F-150 truck sweepstakes.
Distributor marketing toolkit

Retail point-of-sale

Comic book series – printed and digital flip-books

Animated video

Email campaign

Trade advertising

Mascot creation

Event development

National sweepstakes planning and coordination

Merchandise